Why Does B2B Ecommerce Need to Go Beyond Amazon?
The rapid evolution of digital commerce changes even the field that was long time perceived as conservative – B2B ecommerce. B2B customers expect an Amazon-like experience everywhere these days, including wholesale online stores and other places for business-to-business transactions. Sure, Amazon might seem like a model of success. However, B2B ecommerce can't rely on simply replicating Amazon's approach. It must go the extra mile.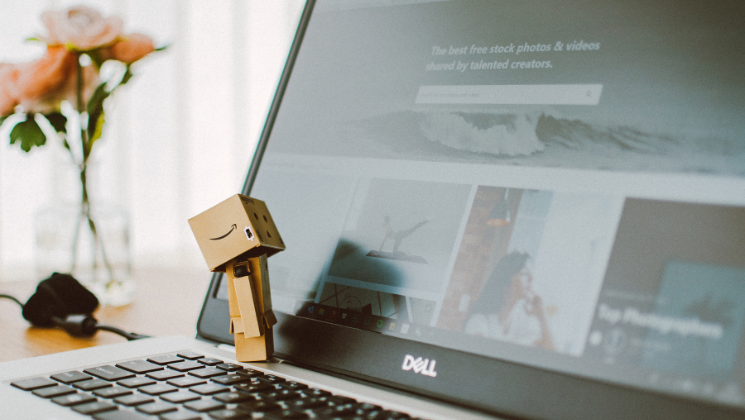 According to Gartner's research, up to 80% of all revenues in B2B will occur in digital channels by 2025. Why do they predict that? A third of B2B customers require seller-free sales experience, climbing to 44% when asking the younger generation, millennials. They represent almost 60% of today's B2B buyers, so don't doubt it – customers are ready, and so should you.
B2B ecommerce is mainly rising thanks to the pressure from customers who expect the same level of comfort they know from their personal lives, even within their work-related tasks. Customers are the driving force for digital transformation efforts, pushing companies to adopt a digital approach. And as B2B is too complex and the sales cycle lengthy, B2B ecommerce requires personalized solutions that go beyond the one-size-fits-all approach of Amazon.
"There's a common misconception that success in B2B commerce equals copypasting Amazon experience. The reality is far from it. B2B is a different game that requires a tailored approach addressing all its unique complexities," observes Štěpán Bušek, a Key Account Manager for B2B clients at Actum Digital. According to him, the need for B2B companies to create a strategy that aligns with their client-specific needs promises vastly sounder results than adopting a mass-market approach.
Where Big ecommerce Differs from B2C ecommerce
B2B markets were experiencing a seismic shift thanks to the rise of tech-savvy corporate buyers. The power of this shift led Statista to predict that B2B eCommerce will pose a market of €1.8 trillion by the end of 2023. Many B2B companies are now shifting all sales to digital environments to serve their customers better.
What's more, B2B buyers are increasingly demanding when it comes to digital platforms. McKinsey's latest B2B Pulse report busted a few myths around the once-held notion of B2B ecommerce being secondary or only supplementary to in-person sales.
The debunked myths were:
Most B2B companies don't offer ecommerce. It's wrong because 65% of them do, and this number is steadily rising.
B2B buyers prefer face-to-face interactions. Also wrong, ecommerce now become the most effective channel replacing in-person sales in the lead.
Just a basic ecommerce site can suffice. Wrong again. More than 80% say their ecommerce offers the same or higher standard as other channels.
Ecommerce is only for low-ticket purchases. False. More than 33% are now willing to spend €500,000 and more in a single transaction over a digital channel.
Digital marketplaces are 'nice-to-have.' Not anymore. Over 60% of buyers would purchase on marketplaces, roughly the same number as selecting branded websites.
The cliché "customer is king" has never been more relevant, and B2B companies can't overlook ecommerce as a voluntary option. Customers are ready for it, and this trend has been fueled during the covid years. It's time to reset our thinking and get B2B buyers what they expect.
The McKinsey report states that about 65% of B2B companies across industries were fully transacting online in 2022. Ignoring digital is no longer an option. Those who want to keep performing above average must show above-average ecommerce experience.
Investment in this direction should start bringing fruits sooner rather than later. According to Google, among online B2B shoppers, 60–79% of those who make the purchase during the first visit are more likely to purchase supplemental products – two or as much as eight times more likely.
The high-performing ecommerce solution is:
Easy-to-use
B2B ecommerce must showcase perfect CX while respecting the complexity of B2B transactions and sales cycle specifics. No excuses and hopes that users will pardon minor bugs and imperfections. Because they won't.
Fast
We all got used to lightning speed, load times so short that we can't even notice them, and one-click orders. B2B processes are complicated, but even for B2B buyers, time is precious. Respect their individual needs and always try to walk in their boots first.
Transparent
B2B sales are about building solid relationships. Yes, it's powered by account managers, but it can't do without transparent pricing, shipping and conditions. Your ecommerce should answer all questions customers' purchase and procurement teams can have.
B2B Online Store is Too Complex to be an Amazon Copycat
Desire and shopping experience increase in B2B, mirroring the trend we have experienced in B2C markets recently. Nevertheless, the nature of B2B transactions presents a unique set of challenges that can't be addressed by replicating any B2C model, not even the Amazon one.
The complexity inherent in B2B commerce stems from the distinct requirements of business buyers, which include complex pricing options, bulk orders, international shipping, freight management and many others. Each market can exhibit unique characteristics that need a highly nuanced approach. "From our experience, it is clear that most B2B online stores are intricate and demand distinct identity, rather than being a straightforward copycat of big ecommerce platforms," Štěpán Bušek shares valuable experience from B2B projects.
Despite the opinions of many conservative entrepreneurs, B2B ecommerce must offer a full spectrum of options and information, creating a truly independent sales channel. Most B2B buyers are about 57% of the way through the buying process by the time they try to speak with a sales rep or account manager, not to mention they are more cautious – leaving 79% of unidentified calls going unanswered, according to Accenture.
And what's even more alarming, 3/4 of respondents agreed for Statista, they would switch to a competitor's site if it offers better purchasing options!
The role of human-assisted sales is diminishing rapidly, and digital is the new norm even from the opposite side. In Europe, 97% of companies prefer their own websites as a channel to acquire new customers and inform them about news, while sales representatives chose only 52% of respondents.
Here is a brief list of features B2B ecommerce must deliver:
Individual pricing options.

Custom-priced catalogs, often with a 6-digit number of SKUs
Advanced payment and shipping options, including freight management, insurance and other special requests
Customized pricing and tiered product offerings with volume discounts, pre-negotiated discounts, or individual prices negotiated by the account manager after the order is placed



Multiple payment methods

Cash, in an advance bank transfer, and B2B credit
Deposits collection



Advanced shipping options

Market-specific exporting that follows existing agreements and contracts
Options for high-frequency orders and small shipments, as well as bulk orders that are difficult to rate
Real-time quoting and rating



Individual approval workflows

Efficient order management and tracking respecting complex liaison between several stakeholders on the buyers' side



Full-scale invoice management

Account history
Document management for quotes, orders, invoices
Automated workflows for unpaid invoices
Cancelation and refunds handling



Seamless integration with existing systems

Essential integration with ERP and CRM systems
Siloed data for logistics, stock availability, and revenue forecasting



Privacy and data security

Compliance with GDPR and other regulations
Robust cybersecurity minimizing the risk of data theft
Onboarding and staff training
Examples of B2B ecommerce
Actum has a strong record of projects for global B2B leaders. Each project is unique, but as they all share some common principles, our experience and know-how are transferable to any market niche or vertical.
______________
Can't resist finding out more? Order a live 30-minute demo with our B2B ecommerce specialist to learn more about the following implementations.
______________
Explore how we've empowered diverse markets and industries.
Conrad
Their ecommerce solution runs on the Google Cloud Platform, handling a workload of 5 million products sold in more than 210 countries. We also helped the top German retailer build a 50-person international development hub to kick start an ongoing project delivering microservices to their professional ecommerce solution.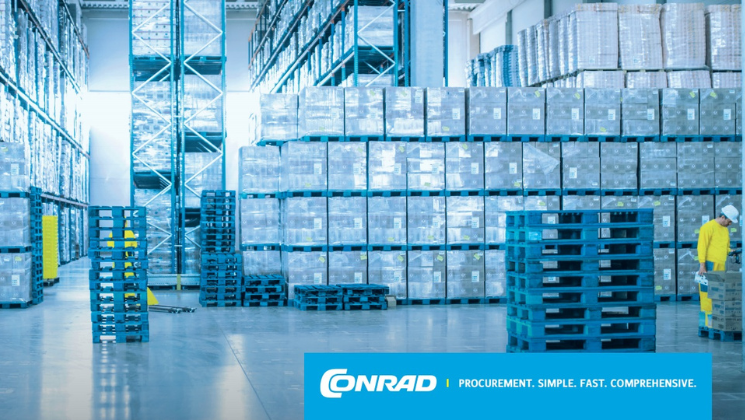 Dormer Pramet
SAP-based ecommerce solution consumerized Dormer Pramet's B2B sales, and we were honored to be a part of this revolution. The world's leading metal cutting tool supplier has a global reach thanks to their sophisticated distribution network and online portal offering unparalleled user experience.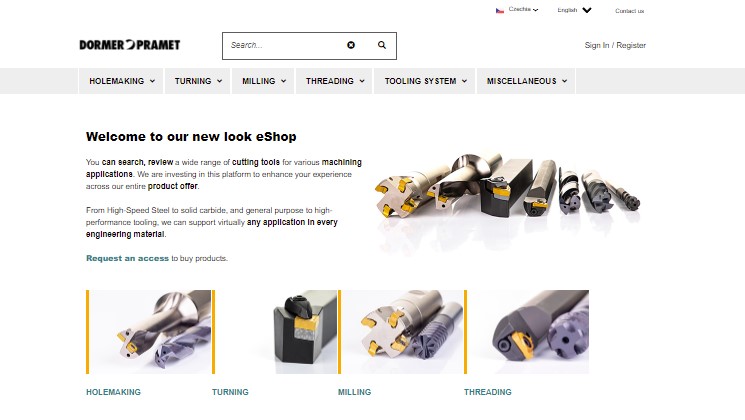 SIKO
SIKO, the largest local supplier of bathroom fixtures and fittings, is one of the Czech success stories with a revenue of over 230 million euros and a solid growth record fueled by a recent decision to bet on B2B ecommerce solution by SAP to accelerate international expansion. In three years, we completely revamped their online presence, including UX, web analytics and SEO, while adding marketing automation via Bloomreach DXP.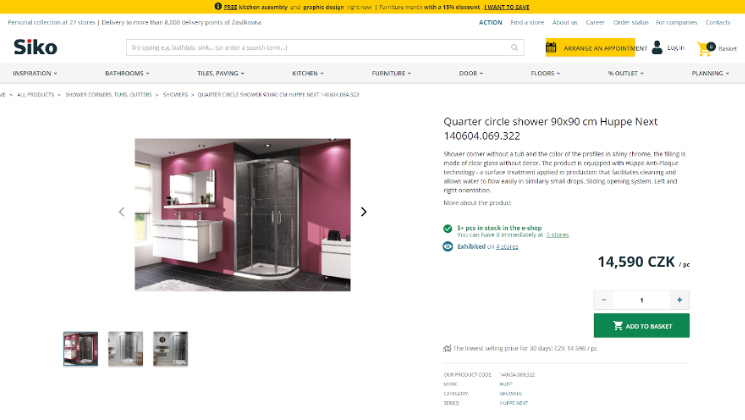 APOK
Robust ecommerce integrated with SAP S/4 HANA enabled this market leader and the most extensive roof and façade materials distributor in Belgium and northern France to provide a highly personalized B2B user experience with scaled and personalized pricing, purchase on credit, shopping lists and fast search capabilities. Result? Sales rose by 100%.
The future of B2B is Digital
Facing the rapidly-evolving digital landscape, it is clear that there are better options than standing still for B2B enterprises. While highly successful in B2C retail, the Amazon template is not a one-size-fits-all solution for the complex B2B ecommerce with intertwined processes, complex pricing and market specifics. Instead, businesses need to embrace the challenge of developing a tailored digital experience that meets the expectations of their customers.
As we move deeper into the digital era, it's essential that B2B companies deliver the same personalized, seamless and efficient ecommerce experience that not only meets but exceeds all expectations.
______________
Are you interested in elevating your B2B ecommerce game? Join us for a live 30-minute consultation or learn more about our proven B2B ecommerce implementations. Your business' digital transformation starts here.
[16/05/2023] Ebook: 4 Steps to Perfect Online Product Marketing
Discover the crucial balance between cost-effective solutions & innovative technology for manufacturers. Explore the power of PIM and ecommerce to drive growth and generate substantial online revenue.
Download the Ebook
[12/05/2023] How to Choose the Right B2B Ecommerce Platform: Manufacturer's Guide
Streamline the search for your manufacturing company's B2B ecommerce platform with this guide. Learn the step-by-step process to find your perfect fit.
Read the Insight