SAP Business One or SAP S/4HANA? Making the Right Choice for Your Business
Small and medium businesses interested in SAP technology face a decision between Business One and S/4HANA Public Cloud. While it may be a no-brainer for a company with less than 50 employees, when it comes to the mid-market with 51-1000 employees, the situation is much less clear. For instance, 15% of reviews of S/4HANA on G2 are from small businesses, while 16.4% of reviews of Business One come from enterprises.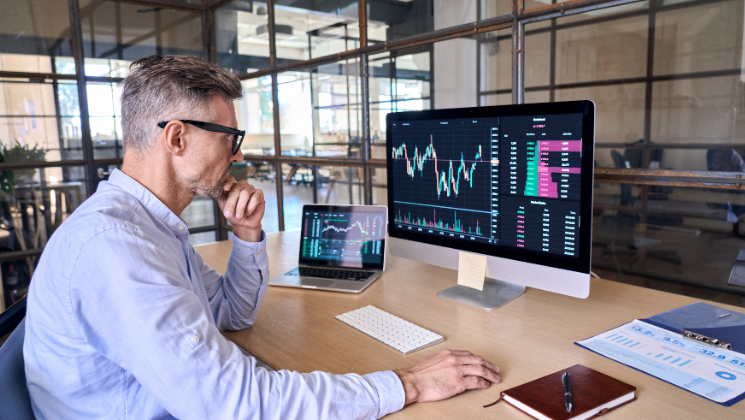 Understanding the Two Solutions
SAP Business One is tailored for small businesses across various industries, offering integrated solutions for business management, including accounting, sales, customer management, and inventory control.
SAP S/4HANA Public Cloud, on the other hand, is designed for medium-sized organizations. It's a cloud-based solution that boasts end-to-end functionalities, incorporating machine learning (ML), artificial intelligence (AI), analytics, and robotic process automation (RPA). This modular ERP allows users to create personalized workspaces, enhancing operational efficiency across the organization.
Exclusive Functionalities in SAP S/4HANA
While both systems offer robust features, SAP S/4HANA stands out with functionalities tailored for larger enterprises. Here are the most important ones:
Advanced Financial Management.
Beyond basic accounting capabilities, S/4HANA offers real-time cash flow management, online payment processing support, and a comprehensive financial compliance management toolkit.


Manufacturing Management.
S/4HANA excels in manufacturing management, offering material requirements planning (MRP), product structuring based on the bill of materials (BOM), and safety training. It supports both discrete and process manufacturing.


Inventory Management.
Catering to the intricate needs of large enterprises, S/4HANA's inventory management includes barcode and RFID support, granular inventory monitoring, warehouse management, and predictive analytics for future stock demands.


Purchasing Management.
S/4HANA's purchasing tools surpass Business One with features like supplier segmentation, real-time transactional data tracking, and an employee self-service module for centralized order management.


Quality Management.
S/4HANA ensures consistent product quality with material and production lot inspections, early risk detection, and a closed-loop quality management system.


Sales Management.
While both systems support sales management, S/4HANA offers a more comprehensive toolkit suitable for larger organizations.


Product Technology.
S/4HANA boasts more product technology capabilities, emphasizing operating system support, scalability, and security.
Making the Right Choice
The choice between SAP Business One and SAP S/4HANA Public Cloud largely hinges on the company's objectives and industry.
Generally, the more specific your company's needs - unique processes requiring customizations, the more likely S/4HANA Public Cloud will be the right solution. If inventory management and production planning are crucial for your operations, you'll benefit from the more robust solution. If you rely on a variety of other software systems, the advanced integration capabilities of S/4HANA Public Cloud might be a deciding factor.
Making the right choice for your company therefore requires experienced consultants who are well-versed in both systems and can understand your business requirements.
This brings us to another important aspect - the size of the implementation partner network. As Business One is a niche solution compared to the S/4HANA Public Cloud there is a significantly higher threat of a partner lock-in
So, why not always opt for S/4HANA, which boasts more features, superior support, and enhanced integration capabilities? The reasons are that it's marginally more costly on licenses and has a more intricate pricing structure.
Extensive customization, while beneficial, can be overwhelming and might become a liability if your needs are relatively standard. Moreover, the implementation and maintenance of S/4HANA demand highly skilled resources or external partners.
In conclusion, both SAP Business One and SAP S/4HANA provide robust ERP solutions. However, S/4HANA distinguishes itself with features tailored for larger enterprises. Businesses should carefully consider their unique needs and priorities when comparing the features of each system to make an informed decision.
You may also like...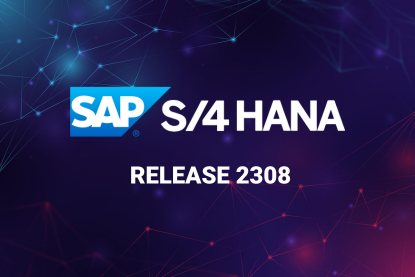 [08/08/2023] SAP S/4HANA Release 2308: What's New?
Get ready for game-changing enhancements in SAP S/4HANA Cloud Release 2308. Discover the latest features and innovations in this upcoming release that will redefine your business operations.
Read the Insight