Factories of the Future: How Salesforce's AI & IoT Pave the Way 
From futuristic tech to today's powerhouse, AI reigns in manufacturing. It drives advancements across Europe and beyond.
As Industry 4.0 takes hold, integrating AI with IoT and embracing an ecosystem approach leads the way. With companies such as Microsoft, Google, and Salesforce offering ready-to-use AI and IoT tools, manufacturers can't afford to miss out on the incredible opportunities that come with implementing these technologies.
Read on to explore how Salesforce's AI and IoT capabilities are revolutionizing the manufacturing industry, enhancing customer service, increasing sales, optimizing productivity, and shaping the factories of the future.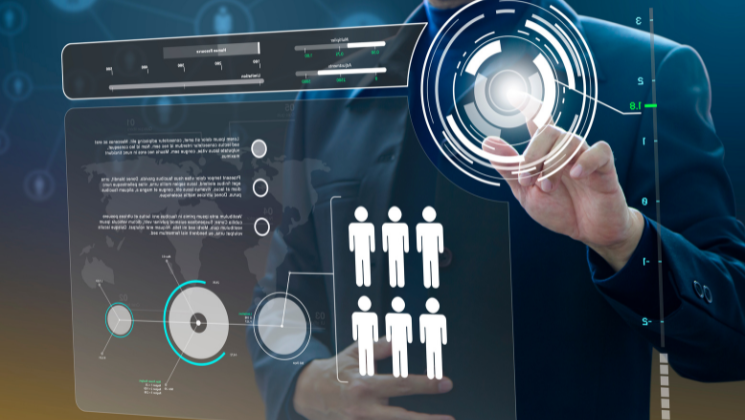 AI & IoT in Manufacturing: A Step Towards Factories of the Future
The interest in AI in the manufacturing industry is at an all-time high.
Manufacturers are under pressure to optimize operational costs, resources, and production to stay competitive and enhance customer experience. Given the increased digitization of processes and generation of vast volumes of data, achieving these goals requires technology with massive computational power.
However, isolated software and hardware tools won't cut it, so manufacturers need something more - that's where IoT comes in. IoT provides interconnectivity for seamless data exchange, allowing manufacturers to create functional ecosystems that are scalable, reliable, and secure.
A thorough examination of the manufacturing industry in Europe will show that AI and IoT are already being used to optimize output in exciting ways.
Predictive maintenance is the most common application, and it involves IoT sensors collecting data from machine sensors which AI subsequently analyzes to predict machine failures.
Digital twins are virtual models of real-world assets created by combining AI, IoT, augmented reality (AR), and virtual reality (VR).
European companies like Siemens, Vodafone Group, Rolls Royce, and Bosch use digital twins to optimize production processes and boost efficiency. Other exciting applications include autonomous robots for production and smart inventory management to optimize the supply chain.
With each innovation, we move closer to building factories of the future where peak efficiency is the norm.
The Rise of Generative AI in the Manufacturing Industry
Generative AI, which refers to AI that creates texts, images, audio, videos, and other forms of content, is one of the hottest topics in the manufacturing industry.
OpenAI's product, ChatGPT, has been at the forefront of the rave about generative AI. In fact, every major announcement in the AI industry this year seems to have involved some adaptation of the generative pre-trained transformer (GPT).
With the help of this technology, manufacturers can automate many aspects of content production and increase productivity in the workplace.
The adoption of generative AI is rising, and the evidence certainly supports that.
A recent Salesforce survey of over 500 senior IT leaders shows that 67% of the participants consider generative AI a priority for their business within the next 18 months.
Another Salesforce research study of over 4,000 full-time employees reveals that 61% use or plan to use this tech at work. So, it is not surprising that Goldman Sachs Research predicts that generative AI could boost global GDP by up to 7% over the next ten years. No wonder top companies are increasing their investments in this technology.
Salesforce CRM: The Best Ally for Manufacturing Brands
Salesforce is a San Francisco-based company that has set itself apart as the global leader in CRM (Client Relationship Management) technology. The cloud-based software company has led the way in innovation, allowing the multitude of businesses that subscribe to their platform to flourish.
Take the Salesforce IoT Cloud, which was launched in 2015, for example. The IoT Cloud connects sensors, gadgets, and other IoT-enabled devices and transmits the massive volumes of data generated by these access points through Salesforce. Hence, it stores and processes IoT data, eliminating the limitations of geographic location and technical expertise.
On March 7, 2023, Salesforce made another massive upgrade to its already robust CRM system with the introduction of Einstein GPT. OpenAI's GPT-4 technology was integrated into Salesforce's Einstein AI to develop this generative AI for CRM.
With Einstein GPT, companies can connect their centralized database to OpenAI's advanced platform to generate various types of personalized content, from emails to product descriptions.
Three months later, Salesforce launched the AI Cloud, which further streamlines Einstein GPT by creating a host of offerings specialized for different tasks. It includes Commerce GPT, Service GPT, Slack GPT, and Tableau GPT.
Use Cases for Manufacturers: Improving the Manufacturing with Salesforce
Undoubtedly, Salesforce's AI and IoT features have positive implications for the manufacturing industry.
Both cloud-based technologies can be combined to create powerful AI ecosystems, providing manufacturing companies with capabilities that improve efficiency and productivity.
Here are five manufacturing use cases for Salesforce CRM:
Improving Customer Service
Customer experience is highly important in B2B commerce, so much so that 86% of buyers are willing to pay more for a better experience.
Manufacturers can combine Salesforce IoT and AI capabilities to improve customer service quality, resulting in a better experience for buyers.
With Salesforce Einstein AI, businesses can build custom chatbots and train them on customer data to provide prompt, personalized services. Einstein GPT can summarize service tickets into knowledge articles so customer service agents can solve similar issues quicker.
Additionally, the generative AI can provide work summaries and mobile work briefings to help customer service agents work better.
Increasing Sales and Revenue
Efficient use of Salesforce can become a turning point for skyrocketing sales.
Einstein AI can help manufacturers market their products better through advanced segmentation and accurate product recommendations.
Salesforce CRM can also boost sales with its predictive features. Einstein AI can predict the likelihood of converting leads, closing opportunities, and churning customers. This allows sales and marketing teams direct efforts appropriately.
Einstein GPT can generate personalized emails, product descriptions, and other personalized marketing materials for targeted marketing campaigns.
Managing Assets and Products Efficiently
To run modern manufacturing plants efficiently you need to ensure seamless connectivity between hardware and software.
Salesforce IoT cloud makes that possible by providing a platform for processing data from IoT devices. Hence, manufacturers can send commands to machines on the production floor and receive data on their performance levels.
Also, companies that produce smart devices can track their products. This allows brands to monitor performance, communicate to customers through push notifications, and even notify customer service about product malfunctions before customers call to complain.
Ensuring Productivity Among Staff
Einstein AI supports manufacturing staff with its automation capabilities.
The generative AI can craft emails, reports, meeting summaries, and other routine communications.
Also, it can track timelines, tasks, and deliverables, which comes in handy when managing projects. Einstein GPT can generate visual representations of data for easier comprehension.
By taking these repetitive and routine tasks off the workers, Salesforce CRM frees time and bolsters productivity.
Getting The Best of Salesforce AI & IoT with ACTUM Digital
The use of AI and IoT in manufacturing is promising to say the least. Bringing together the power of generative and predictive AI and IoT allows businesses to effectively carry out sales, marketing, and customer service activities while achieving excellence on the production floor.
By opting for Salesforce CRM, manufacturers can enjoy access to their AI and IoT clouds and enhance output at all levels of the business.
Envisioning the possibilities is often easy. Next comes the tricky task of implementation. Find out how ACTUM Digital can make the process of implementing Salesforce smooth and seamless for your manufacturing brand today.
Written by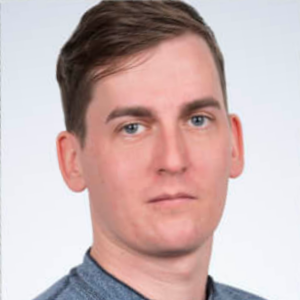 Miroslav Hyrman
You may also like...
[06/06/2023] How Salesforce CRM Helps Manufacturers Improve Communication 
Communication and collaboration must be at its peak for your manufacturing company to move forward. Find out how CRM can streamline information flow within your organization.
Read the Insight
[11/05/2023] Challenges Manufacturers Face in Managing Sales and Marketing Data
Learn about the key challenges manufacturers face in managing sales & marketing data, how to address these issues and improve business outcomes.
Read the Insight
[21/04/2023] Why Should Be Paying More Attention to CRM
Are you still managing your customer relationships with outdated methods, risking major miscommunications and loss of trust? Find out why implementing a CRM tool is a must.
Read the Insight