The importance of content strategy for digital marketing success in manufacturing
The age of digital transformation brings seismic changes to manufacturing companies worldwide. In Europe, as the industry slowly embraces digitalization, traditional marketing methods like print ads, trade exhibitions, and cold calling fall short in the face of fierce competition. These methods contribute to dwindling sales and customer disengagement.
A strong online presence and frequent customer engagement are essential for manufacturing B2B businesses today. To thrive, manufacturers must shift to digital strategies, focusing on content marketing. A well-crafted content strategy holds the key to commanding attention on digital channels and leaving rival companies behind in the tight race for supremacy.
In this article, we will be discussing the role of content marketing for manufacturers, and how to craft a winning content strategy that helps your business realize its full potential in the promising digital realm.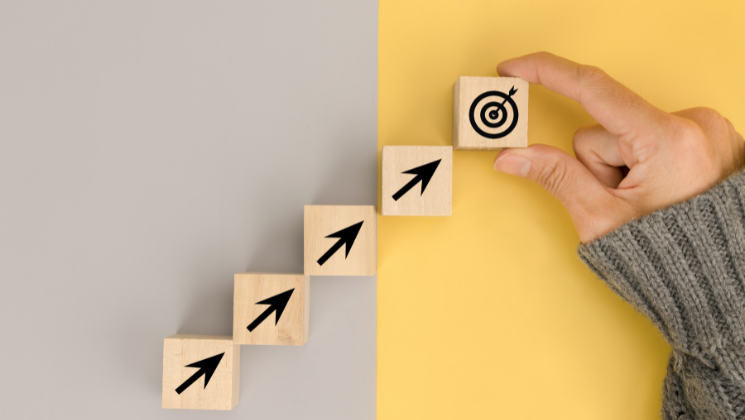 Content strategy: the game-changer that attracts customers and delivers revenue
Content strategy is the continuous process of planning, creating, distributing, and maintaining content about a range of topics relevant to the intended audience.
It's a clever approach to content marketing, where each piece of content serves a purpose and aims for specific goals. You determine what type of content to produce, how to publish it, when to update or remove it, and how to measure its success. With a great content strategy, you will raise brand awareness, show your expertise, and grab the attention of prospects and potential customers.
The B2B buying journey remains a complex process, but there seems to be an increase in the amount of time customers spend roaming through digital channels like ecommerce websites and social media platforms to gather information.
According to Gartner, B2B buying groups spend 27% of their time researching independently online compared to 17% meeting with potential suppliers. This demonstrates the need for manufacturers to ensure a strong online presence through content marketing.
However, the peculiarities of the manufacturing industry, such as the complexity of products and length of sales cycles, means brands must go beyond creating and publishing content to developing a sound content strategy that opens sales opportunities and boosts revenue generation.
The types of content worth exploring for manufacturers
Regarding content marketing, there's a wide variety of content formats for broadcasting the brand message. However, the types of content most used in the manufacturing industry include:
Blog posts
By far the most common format, blog posts are the go-to format when it comes to discussing relevant topics. They are highly effective, especially when paired with a solid SEO strategy to boost visibility on search engine result pages (SERPs).


Videos
Consumption of video content, especially short-form videos, has been on the rise in recent years, and 91% of businesses are using video as a marketing tool in 2023. It is an affordable and cost-effective way to educate your audience on your products and services.


Podcasts
Podcasts are another content format gaining popularity. Use podcasts to host interviews with experts and share exciting stories about your brand and its offerings.


Ebooks
These are essentially longer forms of blog posts, making them perfect for in-depth explanations of interesting and relevant topics. Ebooks can be made available for download on the brand website or as attachments to marketing emails.


Infographics
Infographics are great tools for manufacturers to showcase data in a visually appealing manner that promotes brand awareness and information retention.


Case studies
Manufacturers can use case studies to share success stories demonstrating how their customers have benefited from opting in for their products and services.


The importance of content strategy: five compelling reasons to invest in this marketing technique
With the competition in the global and European B2B marketing landscape continuing to increase, more businesses are realizing the value of methods such as content marketing to setting their brands apart. Content marketing is a simple way to provide useful information that answers the many questions customers have about the brand and its products and services while building trust and loyalty in them. This may be why 83% of companies are increasing their content creation budget in 2023. Here are some top reasons why this marketing technique should be used by manufacturers today:
Establishing industry expertise
One benefit of regularly creating high-quality content is that your manufacturing brand can establish itself as an authority figure within the industry. Informative blog posts, videos, and podcasts effectively demonstrate a deep understanding of current and emerging technologies, challenges, and market trends while simultaneously providing value to your audience. By engaging in the important conversations that define B2B manufacturing, your customers will associate the brand with credibility and trustworthiness, positioning your company as an industry expert.
Building lasting brand awareness and visibility
A manufacturing company with a solid content strategy will easily increase brand awareness and improve brand visibility on all digital channels. By consistently publishing valuable content and gaining the trust of your customers, your brand will build a strong identity, expand its reach, and become instantly recognizable among the members of your target audience.
Improving organic traffic
Content marketing is a proven and reliable way to attract organic traffic. This becomes especially true when your brand follows the best search engine optimization (SEO) practices during content creation and distribution. By designing your content strategy around relevant industry keywords and frequently asked questions, your blog posts will rank higher on result pages of Google, Bing, and even the newer AI search engines, drawing organic traffic to your websites.
Generating qualified leads
By designing a content strategy that caters to your target audience's pain points and interests, your manufacturing brand should begin to generate qualified leads. According to Demand Metric, content marketing generates three times as many leads as traditional marketing. When content consumers find value in your blog posts, videos, eBooks, and case studies, they are likelier to respond positively to the calls to action included in your content. Therefore, this provides leads for your marketing team to nurture and your sales team to convert to paying customers.
Ensuring cost-efficient marketing
A powerful content strategy ensures that your brand makes more money with every penny spent. Demand Metric market research shows that content marketing costs 62% less than traditional marketing strategies. With significantly lower upfront costs than most marketing methods, content marketing provides an affordable way to connect to your target audience. By attracting organic traffic and generating more leads, your manufacturing company will generate more revenue and reduce expenditure, making for more cost-efficient campaigns.
Enhancing and fuelling your content strategy for optimal performance
When it comes to content marketing, developing high-quality and interactive content is only one of several steps to ensuring success. If your brand's content marketing campaign is to reach peak performance, your marketing team must place emphasis on crafting the right strategy to get your brand to the desired endpoint. Here are some essential tips to supercharge your content strategy with proven techniques that enhances engagement, boosts conversions, and drive unprecedented growth:
Define goals and objectives early
Before creating content, your marketing team and concerned stakeholders must meet to define the goals of your marketing campaigns. Common goals to aim for could be increasing brand visibility, shortening buyers' decision times, driving engagement and conversions, and surpassing rival manufacturers' search engine rankings. Defining goals and objectives early is important because it helps guide your content strategy along the lines of the brand's core values while also providing the basis for measuring performance.
Identify and understand the target audience
Deciding on key elements of your content strategy without knowing your target audience would be counterproductive. Create a buyer persona or customer profile that captures the unique characteristics of the individuals and businesses your firm hopes to attract. A thorough research into your target audience will reveal your buyers' pain points and interests and the keywords they research online. It will also show you the digital channels on which they spend the most time and the content types they respond positively to.
Develop a content plan
Developing a comprehensive content plan is the next step to attaining content supremacy. By combining your defined objectives with your knowledge of your ideal customers, your marketing team can create a plan that exhausts the essential components of any content strategy. This includes details such as the content types and formats to connect with your audience at every stage of the buyer's journey, channels to distribute content to, and timing and regularity of publishing.
Optimize for SEO
When your manufacturing company combines content strategy with SEO best practices, organic traffic will soar to unprecedented heights. Use relevant, industry-specific keywords, ensure crawl accessibility, create compelling content, and ensure great user experience on your website to conquer search engine algorithms and ascend to the top of search result pages.
Measure, analyze, and optimize
Content marketing should never be a one-and-done process. Your content strategy must be regularly reviewed and refined over time to ensure your manufacturing brand achieves its intended goals. Ensure tracking of key performance indicators (KPIs) such as conversion rates, website traffic, and engagement metrics to measure the performance of your content objectively. Use analytics tools to uncover actionable insights into your current strategy. Finally, make data-driven decisions based on these insights and continuously optimize your content strategy for better results.
ACTUM Digital: the battle-tested content operations ally your manufacturing brand can trust
The highly competitive field of manufacturing B2B marketing demands an unparalleled content strategy. The benefits of crafting a solid content marketing plan include increased engagement with customers and prospects, increased brand awareness and visibility, higher lead generation, and a place as one of the industry's most recognized brands. It requires careful planning, though, and religiously following the steps listed above is crucial to success.
To outperform your competition with your digital platforms, consider joining forces with our content operations experts. At ACTUM Digital, we excel in creating and executing winning content strategies that propel manufacturers to success. Join the ranks of industry leaders like Uponor, Schott, AgXeed, Datwayler, SF Filter, and more. To witness the transformative power of ACTUM Digital, book a 30-minute meeting with us and see how we can help you reach your goals.
Author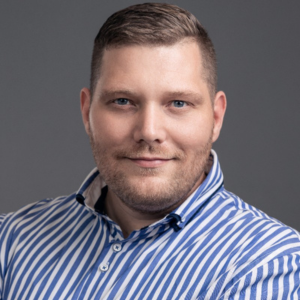 Matěj Capla
You may also like...
[21/07/2023] Maximize Content Value: Tips for Effective Content Management 
Maximize content value with effective management. Learn tips to engage your audience, optimize distribution, and drive results for your business.
Read the Insight
[11/05/2023] Challenges Manufacturers Face in Managing Sales and Marketing Data
Learn about the key challenges manufacturers face in managing sales & marketing data, how to address these issues and improve business outcomes.
Read the Insight
[24/01/2023] The Future is Now: Why You Need to Plan Your Digital Landscape
In today's digital age, companies must take care and look to the future when designing their digital landscape...
Read the Insight