We Read for You: Our Top Article Picks on CMS
As marketers ourselves, we understand the importance of staying up to date on the latest trends, strategies, and tactics, especially when it comes to content management and CMS. That is why we have taken the time to carefully curate a list of articles that covers everything you need to know about CMS and the latest updates.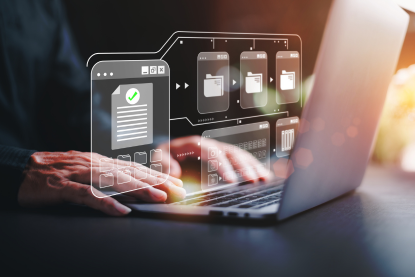 Headless vs. Traditional CMS
All you need to know about the two main types of CMS, their similarities and differences, and what benefits they can bring to your business. / ACTUM, Nov 28, 2022, Time to read 3 minutes
Is Headless CMS for Everyone
With the rise of headless CMS solutions, creating, managing, and delivering content has become more efficient and flexible than ever before. But is this technology right for your business? / ACTUM, Nov 28, 2022, Time to read 4 minutes
Ways to Avoid Content Migration Nightmares
Don't let the thought of migrating your content from a monolith CMS to a headless one keep you up at night. With a solid plan in place, the process can be seamless and painless. Here is how to make the switch without the headache. / Kontent.ai, Mar 20, 2023, Time to read 10 minutes
How ChatGPT can support your content strategy
Learn how to revolutionize your content operations with ChatGPT. Discover 6 use cases showing its potential to support your organization's strategic goals. / Kontent.ai, Feb 2, 2023, Time to read 10 minutes
How brands can be authentic in the era of AI
Are you struggling to build trust with your audience in today's market or feel like your marketing content is met with skepticism or suspicion? Here is how to stay authentic and establish genuine relationships with your community. / Kentico, Feb 9, 2023, Time to read 4 minutes
We hope that our top article picks on CMS have been helpful in providing you with insights and knowledge to help you make informed decisions for your business. From understanding the differences between traditional and headless CMS to avoiding content migration nightmares and leveraging AI to support your content strategy, we've got you covered. Subscribe to Actum's insights to receive the latest industry trends and stay ahead of the game.
You may also like...
[28/03/2023] How to Create a Step-by-step User Scenario 
The most effective way to gain insight into your customers' wants, goals and motivations is through user scenarios. Find out how you can create them.
Read the Insight
[27/03/2023] CMS: Skip comparing features and create user scenarios instead
Choose a CMS based on how well it meets the tasks and requirements of your most relevant user scenarios...
Read the Insight