What is cloud ERP and why choose it? 
Cloud ERP (Enterprise Resource Planning) is a technology concept that has been revolutionizing the world of business since the 2000s. It is a SaaS (Software as a Service) system that is hosted on a cloud platform, which means that it does not require any software or hardware installation or costly IT maintenance. Instead, it can be accessed anywhere and anytime via the Internet, allowing companies to respond flexibly to dynamic market conditions.
Let's explore why cloud ERP is the smart choice for your business.
Why prefer a cloud ERP system?
Unlike traditional on-premise ERP, which is installed on the company's own hardware and requires constant maintenance and upgrades by the in-house IT team, cloud ERP is managed and updated by the provider. This significantly reduces the cost and complexity of IT infrastructure, resulting in significant cost savings. It's a win-win situation.
But the benefits don't stop there. Cloud ERP offers agility, improved cash flow management, and easy integration with other systems.
Let's dive deeper.
Increased agility
Agility in this context refers to a company's ability to respond quickly to changes in market conditions. Cloud ERP systems are designed to be easily scalable and flexible, allowing companies to adapt their operations to new situations.
Transparent cash flow
When it comes to cash flow, cloud ERP allows companies to track financial transactions and analyze their financial performance. This can lead to better decision-making and more effective cash flow management. Additionally, cloud ERP systems typically require a lower initial investment than traditional on-premise solutions, which can help businesses maintain a healthy cash flow.
Easy integration
When it comes to integration, cloud ERP systems are typically designed to be compatible with a variety of other applications and services. This means that businesses can easily integrate their ERP systems with other tools and platforms they use, such as CRM systems, supply chain management systems, analytics tools, and more.
What about security?
Contrary to common perceptions, cloud ERP is often more secure than on-premise solutions. Data is regularly backed up and maintained by professional IT teams, minimizing the risk of data loss or theft. Additionally, quality and reputable cloud service providers invest in the latest security technologies and practices to ensure that their customers' data is protected.
It is also important to mention that cloud ERP allows businesses to implement new features and innovations faster. With a cloud-based SaaS model, ERP providers can deliver new features and enhancements very quickly, meaning that their customers can benefit from the latest technological innovations and improvements much sooner than with traditional on-premise solutions.
Thousands of companies worldwide have already adopted this technology, and more are joining them daily based on conclusive data showing efficiency, productivity, and financial performance improvements.
Today, as digital transformation accelerates, cloud ERP is the ideal solution for businesses looking to adapt to dynamic market conditions and remain competitive.
Whether you're a small start-up business or a large corporation, cloud ERP can give you the tools and flexibility you need to grow and succeed.
Any questions? Get in touch with Michal!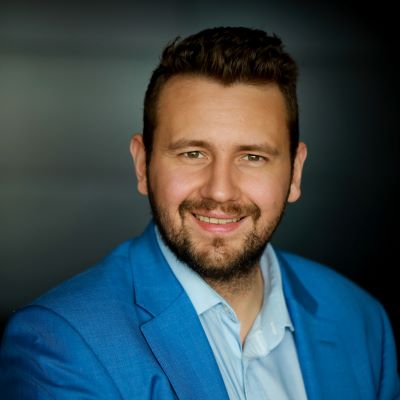 Michal Fedorko
---