How Sales Pipeline Management Can Transform Business  
There are things in life that are best enjoyed vintage style. Like mechanical watches, or a well-crafted beer.
But there are some things that blossom under effective automation. One prime example is Sales Pipeline Management. At ACTUM Digital, we assist industry giants like Siemens, Stork, Allnex, and more in converting prospects to customers, boosting revenue through digital platforms.
Our effective CRM and Ecommerce platform implementations grant clients control and insights into their sales pipeline. This gets them better B2B lead generation, an optimized sales process, and sales strategies that work.
In this article, we dive into the transformative potential of Sales Pipeline Management and how it can redefine your business success. Read on to discover what an automated Sales Pipeline strategy looks like, the tools you need to develop one for your organisation, and the metrics to assess its efficiency.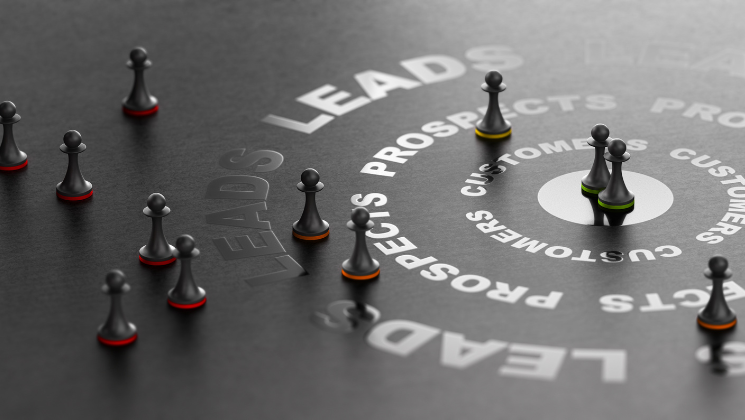 What's a Sales Pipeline?
At any given point in time, your business has multiple leads in the making. They are almost always at different stages of the sales process. Some are at the initial stage, where a customer is prospecting among different businesses. Some leads are further up at the proposal stage. A Sales Pipeline helps you quickly and clearly identify where each lead is, and what you need to do to move it forward.
That Sounds Like a Sales Funnel
It's understandable why you'd think so. But there's a key difference. A Sales Funnel is essentially a map drawn up from your customer's point of view. It helps your sales team assess a customer's buy-in with your product. It does this by mapping your customer's engagement with the sales process. Are they aware of your product? Or are they further in the funnel, where they know your product meets their needs, and they indicate their interest in you clearly?
A Sales Pipeline, on the other hand, is more about understanding where your leads are, and finetuning sales strategy accordingly. Imagine the control centre of a busy railway terminal. A detailed map allows you to see which point each train is at, and what you need to do to remove roadblocks. Just replace trains with your B2B leads. That's a Sales Pipeline.
Why would a business need one
Recent research by Gartner reveals that sales leaders expect 70% or more of their organisations' revenue to come from current customers. However, efforts to drive cross-sell or upsell in accounts can fail when they are too generic or lack insight into specific and total addressable opportunities. This is where a Sales Pipeline comes in handy.
Here are two reasons to set up a Sales Pipeline:
Constant Calibration
When you have a macro view of where your leads are headed, you can forecast your potential revenue with increased accuracy. As any sales manager who's gone through a rough patch knows, an accurate revenue forecast helps you refine sales strategies, making sure you hit your targets.


Keep (All) Leads Moving Forward
With multiple leads at different stages, it's easy for some to slip through the cracks. A Sales Pipeline ensures you have your eye on each one of them. This helps you guide your sales team to know exactly what's needed to keep them moving forward.
Lead journey: Sales Pipeline stages
Where are your leads located in the sales process? Whether you're selling household appliances or manufacturing solutions, they'll be at one of these 7 stages:
Prospecting.
Your sales or marketing team has identified potential customers. Contact hasn't been made yet. But your team has reasons to believe they are likely conversions. Or your marketing team has shared the results of their recent client acquisition campaign.


Lead Qualification.
Your sales team is having conversations to understand what the customer's needs and challenges are. The goal is to calculate if your product is a mutual fit. CRM Lead Management tools can do the legwork by scoring leads on budget, location, stated need, and decision-making power. This allows your sales team to focus on scored leads with a qualification call.


Sales Call.
Your sales team begins pitching to qualified leads. Typically, this involves calling or meeting the client to present your product. Building on data from the previous stage, your team builds a compelling business case for your product. The idea is to link your product to your customer's goal.


Proposal.
Your sales team uses the previous discussion to develop a proposal. This details the customer's needs and challenges, positions your product as the solution, and demonstrates its business value-to-cost analysis. This is also the stage where pricing is established.


Negotiation & Commitment.
The customer may want to re-look at some aspects of the proposal. Maybe they want to negotiate pricing or reconsider what products they are buying from you. Your goal here is to smooth out these wrinkles and establish a commitment from all stakeholders.


Won!
Your customer has signed the contract. The sale has been made! Some sales managers move on from this point to other leads. But if you're smart, you'll know that a "won" lead still has potential.


Post-purchase.
This is when the customer expects to be wowed. Your goal here is to ensure smooth product delivery. Often, your success at this stage can bring in high-score leads from the customer.
Managing considerable amounts of data and multiple processes can often lead to miscalculations. For a sales team, that could mean missed opportunities. This is where an automation strategy can work wonders.
Develop an automated pipeline strategy that works
To begin with, vet your leads.
There are a lot of clients who would benefit from your product. But you don't want to be stuck with trying to convince someone who doesn't have a budget. Or can't really make the decisions you need them to make.
Some companies have adopted a lead scoring system that uses AI to match your sales team with leads most likely to close. For example, Microsoft uses Power Automate which helps sales teams process bottlenecks and quickly identify automation opportunities. Salesforce uses Einstein, a CRM machine-learning tool that automates lead scoring and prioritization.
A few criteria to keep in mind are:
What exactly does this client need?
How much time do they have to meet this need?
Do they have the budget?
Who are the decision-makers?
You don't want a pipeline clogged with leads that are not going anywhere. Good leads ensure the wheels keep moving, and your revenue goals are met.
Next, keep them warm.
The sales process can seem daunting. When you have a qualified lead, make sure your communication with them is consistent and personal. An effective way to do this is through timely, personalized emails. An AI-powered CRM tool can remind your sales team of relevant follow-up tasks and create email templates.
You know what your client needs. Sending resources such as blogs, whitepapers, or videos that directly address their needs builds their trust in you. It's safe to say that clients won't buy the first time they speak with you. Keeping them warm with regular communication gives you opportunities to build a case for your product. The rapport you develop in the process certainly doesn't hurt.
Finally, keep them close.
Leads that convert need not be stagnant numbers on your goals sheet. Depending on your product, they could keep coming back for specific post-sales requirements. Checking back with them post-delivery is useful too. It enhances your relationship and allows you chances to upsell. A CRM tool can pull up data shared earlier, allowing your sales team to keep their conversations relevant and personal.
What do you need to build a Sales Pipeline?
You need technology that can manage vast amounts of client data so that your sales team makes good decisions, fast. While this may lead to miscalculations and missed opportunities if done manually, managing your leads with CRM software will help you crack your revenue goals every time.
There are lots of CRM software tools out there. You could choose one and implement it yourself. But given the enormity of the task, this may end up consuming too much of your time.
Another approach is to team up with an implementation and consulting partner. A good one can understand your needs, help with selecting the best fit for your business processes, and assist you in effective implementation.
That's exactly what Allnex did. Here's their experience:
"ACTUM offered a visionary approach to CRM analysis and to the design of our new solution. They also helped to identify the main overlaps between our business and IT users' interests." - Markus Vanura, Allnex.
Why invest in CRM software for something like this?
When making a sale to a customer, you need experience, confidence... and data. A good CRM tool can help you make sense of the tons of data generated by your clients. Let's see why this is a good choice for your business: 
Unified, updated data
Get your Sales Pipeline flowing with updated customer information on everything, including their collateral assets. Your sales and marketing teams can access all this in one place.
Improved sales performance
A good CRM tool allows you to record sales executions and marketing activities. Get your teams to ramp up their performance.
Fix gaps quickly and effectively
CRM software can diagnose gaps and solutions to improve overall sales efficiency. It does this by automating sales-related and customer workflows.
Data-informed decisions
Make good decisions with data from sophisticated analytical tools that measure the effectiveness of all your sales and marketing decisions.
Easy adoption
Any tool is only as good as its adoption among users. A good CRM tool uses intuitive UX to enable your sales and marketing team to navigate data and make the most of its features.
Signs that your sales pipeline is working
To ensure all is well, there are a few key metrics that you can track.
Qualified Leads: How many do you have? The number will impact your conversion rate.
Conversion Rate: How often are your customers converting from being prospects to buyers? This will help you know where to look for and remove blocks in your Sales Pipeline.
Leads Timeline: How long do your leads take to move along the Sales Pipeline? Tracking this can help you identify a larger trend or pinpoint a specific lead that may have to be removed.
Leads Population: How many qualified, active leads do you have in your Sales Pipeline? Tracking this will help you assess potential total value to meet your revenue goals.
Prioritising leads and opportunities effectively and knowing which activities to focus on can significantly increase your sales performance and conversion rates. This is where Actum can help. We help companies to efficiently orchestrate sales and marketing efforts with their digital platforms.
You may also like...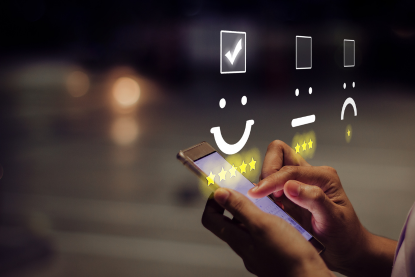 [14/07/2023] CRM Tech for Building Customer Trust in Manufacturing 
Explore key strategies and insights on how manufacturers can harness the power of CRM technology to cultivate customer trust & loyalty.
Read the Insight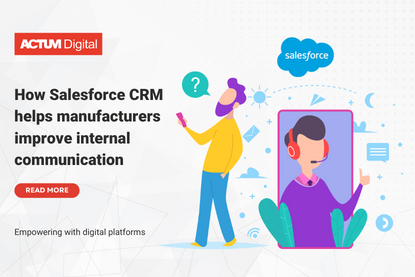 [06/06/2023] How Salesforce CRM Helps Manufacturers Improve Communication 
Communication and collaboration must be at its peak for your manufacturing company to move forward. Find out how CRM can streamline information flow within your organization.
Read the Insight