The Danger of Going Too Fast with Digital Transformation
Digital transformation is not new. It has been going on for ages now. Organizations are facing increasing competition from more players than ever before. The rate of change and disruption is on the rise. Designing for strategic outcomes in a turbulent environment is challenging, but executing digital transformation programs successfully to bring strategy to fruition is even more difficult.
In this article, we will explore the worst "best practices" impacting your digital transformation program and how to avoid them.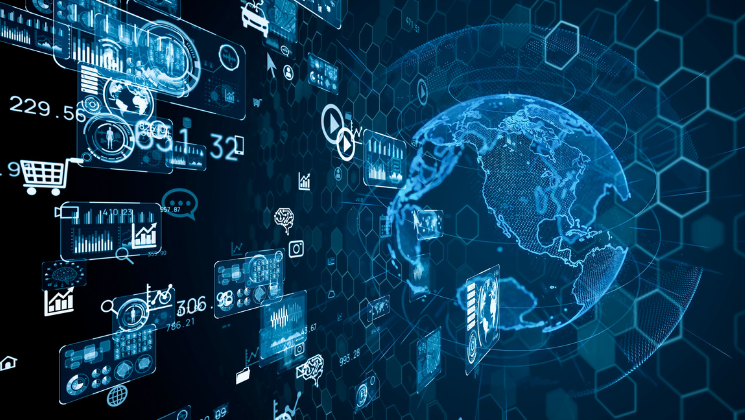 The Drivers of Digital Transformation
As a Director Digital platform and Transformation, working for large international organizations in Europe (Benelux, DACH, UK, etc.) I often see four drivers that trigger a digital transformation project.
Future-proofing brand & customer experience.
Organizations seek to ensure long-term viability by enhancing customer experiences through cost-efficient acquisition, smoother buying processes, increased satisfaction, and reduced service expenses.


Redefining the customer journey.
It frequently starts with the objective of getting a fuller picture of our customers to make more informed engagement decisions. Getting insight into customer journeys, designing for customer-centric outcomes, and empowering teams to effectively engage on new digital channels and touchpoints that customers want to engage on.


Empowering internal teams.
Organizations recognize the potential of empowering internal teams to reduce staff attrition, enhance performance, and minimize manual intervention. Doing this effectively helps reduce operational costs while increasing margins and contributes to becoming more competitive in the marketplace.


Optimizing IT & Business effectiveness.
Companies aim to increase velocity to market with new products and services while reducing shadow IT (i.e., technical debt) without exposing the organization to increased cyber risk threats. Organizations wish to use Big Data to foster data-driven decision-making, thereby boosting confidence in the quality and effectiveness of their business choices.
These drivers launch us into the realm of transformation. Yet, 69% of digital transformations fail, according to McKinsey.
The culprits? Lack of management support, poor collaboration among different departments, employee disengagement & accountability. Failing to plan for change fatigue is another culprit for program failure.
The promise of digital transformation success
If done right, digital transformation can bring fruitful results to business. A study by Boston Consulting Group analyzed 825 organizations' digital transformation initiatives, revealing impressive outcomes: successful transformation created on average 66% more value, improved corporate capabilities by 82%, and met 120% more of their targets on time than those at the other end of the spectrum.
The Pitfalls of Going Too Fast or Worst "best practices"
I often see the following 10 worst "best practices" impacting your digital transformation program:
Not having an enterprise-wide digital strategy
Picture this: You embark on a journey without a map. Similarly, starting your digital transformation without an enterprise-wide strategy is like sailing without direction. Only 41% of enterprises claim to have a comprehensive digital strategy. Don't join the ranks of the lost; outline a clear strategy to guide your transformation efforts.
Retaining complexity by "Lifting & Shifting"
Transferring existing issues to new digital platforms is a recipe for disaster.
Also, not realizing the benefits of the new platform and sticking to the old business processes is a missed opportunity.
For example, a headless CMS offers companies a new way of controlling their content across their organization by organizing their content operations at scale with end-to-end content visibility, operational management, and governance for content strategy execution.
Yet, some companies bring their old website mindset into the project, overlooking the use cases that can get enterprise-wide value.
Too many systems
The absence of centralized program governance results in the proliferation of digital platforms and customer engagement tools across the organization. This is especially likely to happen if no enterprise-wide digital strategy exists. Marketing and IT are often not aligned as partners in the digital transformation program.
Silo mentalities
Imagine a symphony where each instrument plays its tune without regard for the others. Silo mentalities hinder the harmony of transformation.
Business buy-ins must be organization-wide, not just team-wide. The impact and benefits are felt wider than any one team. Mobilizing middle management as a key driver in the program is crucial. This means that they only win when the program is successfully delivered.
Failing to Communicate Change
Remember the last time you missed a memo? Failing to communicate changes leads to confusion and resistance. Whether internal or external, end-users need clarity. Prepare them for change, and your transformation will encounter fewer storms.
High Caliber talent is missing
Having high-caliber talent on board and in enough numbers is important as upskilling existing talent continuously. There needs to be a training and development program in place, including milestone tracking for continuous improvement.
Neglecting Continuous Improvement
Your digital transformation is never finished. You must plan for program delivery and enablement and implement a plan that ensures that continuous improvement is a key priority.
Data
Disorganization results in limited insights and the inability to act on these insights effectively.
This is often the result of not having a data strategy backed up by a data management and governance program. A scalable approach to data and integration is one of the key conditions for pulling this off.
Too many touchpoints
Disconnected customer journeys contribute to inconsistent messaging. Often the result of siloed ways of working and not having enterprise-wide digital and data strategies in place with the enterprise technology to back them up. This contributes to negative brand experience, suppressing customer acquisition rates, loyalty, and more.
Doing Agile development in a traditional command and control organization
Do you have an agile software development team working in two-week sprints delivering increments for fast feedback inside of a traditional command-and-control organization? With hierarchical management layers getting involved in even the smallest details? This is a surefire way to not get the benefits out of your agile program.
Who is your product owner?
Imagine a ship without a captain—it's adrift. Similarly, transformation without strong product ownership is destined for choppy waters.
Ask yourself: is the organization aligned with the product vision? Is the product owner empowered with a decision mandate? Does the product owner manage this alignment on an ongoing basis? Is there sufficient time dedicated to the role?
In practice, organizations underestimate the importance of the role, which can be detrimental to program success, limit time to value, and decrease competitiveness in the marketplace.
Remember, a well-led ship sails confidently through the waves of transformation.
Recognize These Challenges? Let's Talk!
Do you recognize these challenges in your organization? Don't hesitate to schedule a call with me. I am happy to share my experience and expertise.
Author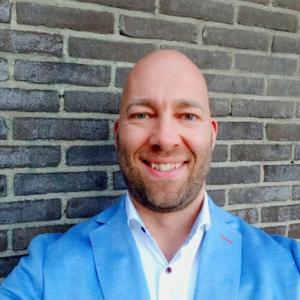 Klaas-Jan Meijer
---
You may also like...
[30/01/2023] First, decide what you want from your company. Then tailor your digital solutions accordingly
Why is it important not to limit yourself to changing just the technology?
Read the Insight