Content Production Manager
Ready to get busy with agency and campaigns partnerships at ACTUM Digital?
Don't miss the opportunity to join our dynamic team!
As a Content Production Manager, you will be a part of the Corporate Marketing team. It will be your role to make sure Actum produces text and visual marketing content including but not limited to case studies, blog posts, white papers, insights, LinkedIn posts; make sure that the content performs and is produced at a reasonable cost.

Each division and the whole company have communication needs as part of their marketing and sales efforts. It is a challenge for each team to build a full capability of producing content. Corporate Marketing team will centralize the supporting role and will deliver content production to divisions as one of its core services.The role of Content Production Manager is to build and oversee the Content as a Service offering of the Corporate Marketing team.
A Content Production Manager at ACTUM Digital is a person that:
Produce marketing content – manage stakeholders, production process, enforce deadlines and quality, control costs
Occasionally author and edit non-critical content
Establish working knowledge at Actum on content available for reuse internally as well as from our partner network
Build, use, and share knowledge on content performance. Define KPIs, measure, evaluate, share best practices
Collect content-related insights from clients and partners. Establish a process of decentralized collection of insights
Develop a network of partners for content outsourcing. Establish a process of collaboration and monitoring of quality
Support the stack of technology tools for content operations (content hub, translation tools, performance tools, SEO, authoring tools)
What we're looking for:
1 year experience at a position actively working with content (e.g. as an editor); B2B marketing a strong advantage
Fluent English and excellent written English at a level of native speaker
Storytelling skills
Strong motivation to make sure that Actum has excellent performance-driven content; to do it "right", use latest insights, experiment with tools
Drive to fill gaps
Easy to work with; ready to support divisions
Nice to have
German language is a big nice to have
Basic skills to create visual content – photos, videos, infographics
Experience with marketing technology
What's in it for you:
Opportunity to design and build new system of marketing content production and use
Cool team full of colleagues always willing to give advice
International environment with everyday use of English
Promoting new ideas and individualism
Our bar with refreshments / meals, free fruit, coffee, and tea
The career opportunity is here for you. Welcome to a culture where the pace is fast and change never stops. At ACTUM Digital, you get to create the career you want – and have fun doing it.
Any questions? Get in touch with Anička!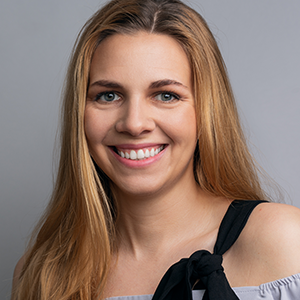 Anna Zemanová
---