Senior Lawyer
Ready to get busy with agency and campaigns partnerships at ACTUM Digital?
Don't miss the opportunity to join our dynamic team!
This position is an excellent opportunity for lawyers with three to five years of post-graduate experience interested in employment, corporate and civil law in the IT, advertising, and tourism industries.
Your role
Our legal department provides support to a group of companies operating both in the Czech Republic and abroad. As our group grows continuously, so does the legal department. Our legal department has a wide scope (from corporate matters through labor law issues to insurance, tourism, advertising law or IT). You will probably not only encounter administrative and criminal law with us. So, you don't have to worry about getting bored or even bored with us, and at the same time you will probably use your previous experience, no matter where you come from.
We do not expect it to be like a fish in water from the outset on all the issues we can address in our group, and, on the contrary, we will be happy to share our know-how with you in areas you may not have encountered before. If you bring a solid foundation in civil law, the ability to think critically about problems, fluent English, and interest in the field(s), you will undoubtedly find your way around very quickly. If you also gain experience in one of our key fields (i.e., software law, advertising, or tourism), with the desire to learn the remaining areas, you are our perfect candidate.
In addition to working in an attractive field and in an attractive location (we are located in Holešovice not far from the metro), we offer you work in a friendly team with the possibility of growing together with the group and the corresponding career advancement. You will also have the opportunity to participate in the creation of processes and documents in the group, as well as in the selection and implementation of new tools that facilitate the work not only of the legal department, but the entire group.
Work environment and requirements:
Upon joining us, the informal atmosphere and dress code refreshes you. We currently make extensive use of home office work, and we plan to keep this model to some extent even after the current situation has ended.
To work with us, you will need
completed legal education at a university in the Czech Republic,
good orientation in civil and commercial law, specifically three to five years of experience in the field of contract law,
the ability to think about solving a problem in a broader context and to propose optimal solutions,
ability to work, including preparation of legal documents and negotiations, in English,
good communication skills, the ability to defend your opinion, as well as the ability to explain a legal problem clearly and concisely to a person who knows the law much less than you,
diligence, independence, and ability to organize various tasks,
team spirit and responsibility for their work.
It will be advantageous to have
previous experience in software or advertising law,
knowledge of German
The career opportunity is here for you. Welcome to a culture where the pace is fast and change never stops. At ACTUM Digital, you get to create the career you want – and have fun doing it.
Any questions? Get in touch with Anička!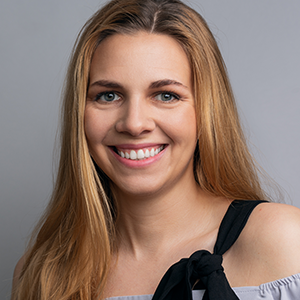 Anna Zemanová
---