Solution Architect
Ready to get busy with agency and campaigns partnerships at ACTUM Digital?
Don't miss the opportunity to join our dynamic team!
Category
IT Development & Consultancy

As a Solution Architect you will be a part of Actum Alpha division, a division which builds comprehensive solutions for our clients. You will be responsible for evaluation specific needs that our clients may have and build and integrate information and computer systems that meet that need.
Welcome to ACTUM. A culture where the pace is fast and change never stops. You get to create the career you want – and have fun doing it.
A Solution Architect at ACTUM Digital is a person that:
Understands e-commerce business concepts
Guides customers on how to choose and implement correct technologies in order to support business goals
Translates website (CMS) requirements to user stories and provides advice to developers during delivery phase of project
Support sales in lead and opportunity development
Educates clients on trends and best practice in the CMS domain
Prepares case studies and analyzes new leads and opportunities
Is familiar with data and system integration
Works with Jira and Confluence on a daily basis
What we're looking for
Hands-on experience in the similar role
Independence in discovering the client's business goals
Ability to decompose complex problems and to analyze them (requirements, use cases)
Ability to prepare qualified solution designs (functionality, processes, infrastructure)
Communication and presentation skills and experience in presenting to senior executives
Team spirit while cooperating with other team members
Ability to make decisions that make business sense
Strong drive in self-improvement, learning and sharing knowledge with others
Precision, reliability and consistency
Understanding of web development process
Nice to have
Advanced experience with Jira and Confluence
Experience with PIM systems (not mandatory)
About ACTUM Solutions Architect team
The Solutions Architects team is currently represented by seven architects working on a broad variety of interesting projects out of different market segments
What's in it for you
Working with professionals within the group of companies - ACTUM Digital, yachting.com, WMC Grey
Competitive remuneration responding to the seniority of your knowledge/experience
Career development
Informal company culture with strong team spirit
Promoting new ideas and individualism
Cool team full of colleagues always willing to give advice
Our bar with refreshments / meals, free fruit, coffee, and tea
Free English, German and Czech lessons with native speakers
International environment with everyday use of English
The career opportunity is here for you!
Any questions? Get in touch with Anička!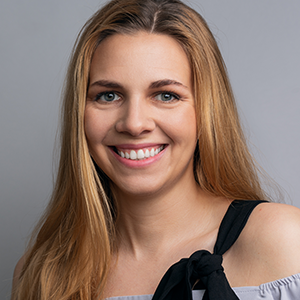 Anna Zemanová
---