Senior Java Developer
ACTUM Digital empowers organizations to outperform the competition with their digital platforms.
What's going on:

Actum is making a new e-commerce solution for SIKO koupelny & kuchyně almost a year. We've built a dedicated team for their project and we need an additional Java developer.

As SIKO's app landscape consists of SAP ERP and CRM, they decided to utilize the SAP Commerce (Hybris) platform.

Andrey Maslov is our Java team lead and help the team in professional/technical development while Helena Chornozatonská is the project manager. The task of the team is to follow SIKO guidance and produce a new e-commerce omnichannel solution integrated with SAP. SIKO's goal is to use the new platform not just for the sales of their products but also services (design, delivery and construction of bathrooms, kitchens and doors) and get rid of the Sitecore solution.

Advantage:
Any experience with SAP Commerce (aka Hybris) - if not we will give you a training from SAP and the team will help you too


General knowledge of DevOps processes, CI (GitLab CI, Jenkins) – at least one team member is responsible for these tools.
What we can offer you:
Agile development and new technologies


Promoting new ideas and individualism


Cool team full of colleagues always willing to give advice


Interesting projects for prestigious clients


Certifications of your choice within a tailored personal development plan


International environment with everyday use of English



We are Omega, a division of ACTUM Digital
We are a quickly growing and very ambitious division within Actum Digital. We strive to deliver the best e-commerce experience possible for our customers. Our primary technology focus is SAP Commerce. We are looking to grow our competence and know-how to become the #1 implementor locally and a recognized partner on a European level.

We stay humble and work hard towards our goal. We never give up and always remember that we are a team.
Any questions? Get in touch with Kája!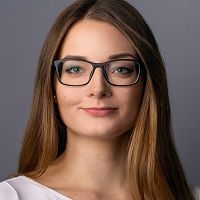 Karolína Málková
---