Sales Manager
Ready to get busy with agency and campaigns partnerships at ACTUM Digital?
Don't miss the opportunity to join our dynamic team!
Category
Sales & Business Development
About the job
As the Sales Manager, you will play a pivotal role in driving the growth of our business consulting services, in conjunction with IT consulting, across the global market. Your primary responsibility will be to identify, target, and engage potential clients in the e-commerce, retail, FMCG, and manufacturing industries. Leveraging your extensive industry network, you will establish and nurture relationships with key decision-makers, including CEOs and top-level executives, to position ACTUM Digital as the preferred partner for their strategic and technological initiatives.
What will be your key responsibilities:
You will develop and execute a comprehensive sales strategy to achieve revenue and growth targets within the specified industries and global market.
You will identify and research potential clients, industry trends, and competitive landscape to formulate effective outreach strategies.
Collaborating with internal teams to design compelling proposals and solutions that address client needs, align with their strategic goals, and demonstrate the value of our integrated consulting services.
You will lead negotiations and contract discussions.
Monitoring market trends.
Regular reporting
What we expect:
Bachelor's degree in Business, Supply Chain Management, Operations, IT, or a related field (MBA preferred).
5+ years of successful experience in B2B sales, preferably within the business consulting and IT consulting services sector.
An extensive network of contacts and relationships within the e-commerce, retail, FMCG, and manufacturing industries.
Willingness to travel as needed (if applicable).
What's in it for you:
ACTUM Café with delicious coffee, breakfasts, lunch, and other refreshments
agile development and work on complex international projects
BBQ parties, team buildings, movie nights, knowledge snacks
language lessons with internal native speakers
support for education and self-development
free coffee, tea, and fruit in relax zones
flexible forms of cooperation
MultiSport card arrangement
international environment
About the Supply Chain division
We are the Supply Chain division within ACTUM Digital. Supply Chain Consulting helps its clients develop new processes or ways of doing things to operate their businesses more effectively so they may increase revenue while containing costs. Helps companies who frequently struggle to meet demand in today's extremely competitive markets or enterprises that fall short of their sales or cost expectations. IT approach that is appropriate for business goals is used to define and implement such modifications. Such modifications are defined and implemented using an IT/SW algorithm that meets business needs.
Any questions? Get in touch with Zuzka!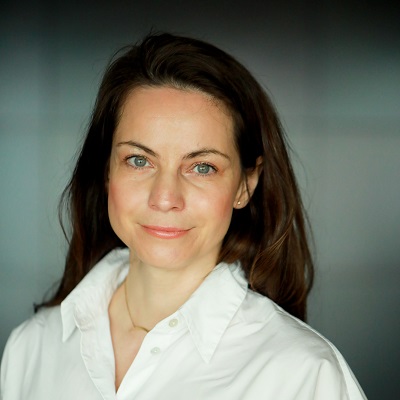 Zuzana Šajarová
---