Sales Development Representative
Ready to get busy with agency and campaigns partnerships at ACTUM Digital?
Don't miss the opportunity to join our dynamic team!
Category
Sales & Business Development
Our daily bread is the development of websites, web applications, and everything surrounding it - gathering the requirements and helping our partners form the narrative flow and define the product, infrastructure, software architecture, and development. Our strategic competences gravitate around Sitecore Experience Platform and development on top of Azure and AWS services.
We promote autonomy and self-organization rather than top-down control and management. We focus on achieving excellence, not only preventing mistakes. We actively encourage ourselves to acquire new knowledge – and to share the experience within our teams. It is our implicit commitment to ensure we provide all our colleagues and friends a sense of purpose. Every hour that people – clients or employees – invest in our company must be worthy and have a meaning. Honestly, that doesn't necessarily mean that the job is always super exciting but we must know why we do it and why it is important.


This role is about
Arranging meetings with our technical team and Account director based on preassigned target account list

Reaching to new prospects via phone and email. 50+ calls per day expected.


Set up high quality meetings where the value of the offering has been explained

Join Account Managers (AMs) on calls, takes notes and familiarize yourself with the products we offer

Understanding the purpose of our services while looking to contact the right person

General understanding of corporate organization structure in order to identify correct personnel to contact

Working with Microsoft Dynamics CRM, registering activities and logging relevant information to the account activity

Having a proactive approach and hunter's mindset

What the role is NOT about
Sourcing or finding data. You will be provided those.
You will not be creating proposals or client presentations. Those will be provided to you.
What you bring to the table
At least two years of experience in business development, preferably in an agency that focuses on web application development or cloud development.

Experience in managing enterprise clients. Marketing experience is an advantage.

Excellent communication skills in English. Ability to secure a meeting that will be relevant to our service offering.


Not required, but it is advantageous to have a perfect communication skills in German (native or C2 level)
What you can learn at ACTUM
Understand specific of marketing in various interesting verticals

Receive trainings and get certified on state-of-art technologies and best agile software development practices

Broaden your knowledge of MarTech landscape, learn technical details behind the most desired experience platforms on the market

Chance to grow. This role offers an opportunity to grow within the Sales and Account Management.

Improve your presentation skills to both C-level managers and broad audiences

Everyone in the division is encouraged to contribute as a speaker to our regular Knowledge Snacks and to write & publish articles. This improves our skills and allows to share and absorb unique experience across different fields of expertise. You will have the opportunity to learn about project management directly by being part of the projects

What do we bring to the table
Our clients are international and global enterprises. We operate in Germany, Netherlands, United Kingdom, United States, and the Middle East.

Our HQ is located in a modern building with all the conveniences such as parking space for bicycle, shower, relax areas, theatre in office, excellent café (check it out) and friendly colleagues from varying backgrounds, ranging from South America, through Germany to India

You will have the freedom to meet clients and support in organizing the trips.


We organize our regular Knowledge snacks where we share experiences and expertise from various technology and business management fields.

Ultimately, you will have an opportunity to realize yourself be part of an open-minded group of professionals

Any questions? Get in touch with Anička!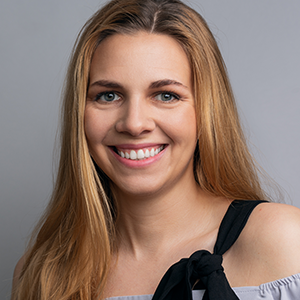 Anna Zemanová
---