QA Automation Engineer
Ready to get busy with agency and campaigns partnerships at ACTUM Digital?
Don't miss the opportunity to join our dynamic team!
Category
IT Development & Consultancy

Your role
Do you like testing web applications and you don't like routine? Are you interested in advanced web technologies, and you want to learn about them? Do you know English, but don't have a chance to speak, so you're forgetting? Do you like development of various types of automation tests and you want to improve your skills? And do you want to work in a midsized Czech company, which cooperates with big names in the Czech Republic and international environments? Then we're looking for you!
There are open places of different seniority in our QA department!
Job description
Majority of work time is development of various automated test types like Selenium tests, API tests, performance tests, visual regression tests, accessibility tests
Checklists & test cases preparation
Manual testing of web solutions across mobile devices and browsers
Preparing of test reports
Preparing of user documentation
Communication with a team of developers and the customer
Defect management
Take responsibility for quality of delivered SW on specific projects
Requirements
Experiences with testing web or mobile applications
Intermediate English (not afraid to speak and willing to improve) because the team of developers and testers are international
Proactive approach to your work
Interest in improving your QA skills
Analytic thinking
Emphasis on detail
Knowledge of development automation tests in Selenium WebDriver framework using page object pattern
Advantage knowledge of API testing using tools like Postman or SoapUI
It is an advantage to have knowledge of JIRA and TFS
It is an advantage to know visual regression tests using frameworks like WebdriverIO image comparison service or Cypress
It is an advantage to have experience with preparation and execution of performance tests
It is an advantage to have knowledge about accessibility testing both manual and automation
We offer
Opportunity to test different types of projects based on web and mobile platforms
Opportunity to learn various automation test types
Opportunity to gain experience with SCRUM methods
ISTQB, Microsoft, accessibility, … certifications different types of development certifications
Your own initiative and opinion are welcomed and required, there is a space for realization of your own ideas, processes, and tools
Permanent learning for keeping pace with latest technologies
5 weeks of vacations, Actum Knowledge snacks, internal teacher of English, company's cafeteria, team activities, support for education
The career opportunity is here for you. Welcome to a culture where the pace is fast and change never stops. At ACTUM Digital, you get to create the career you want – and have fun doing it.
Any questions? Get in touch with Anička!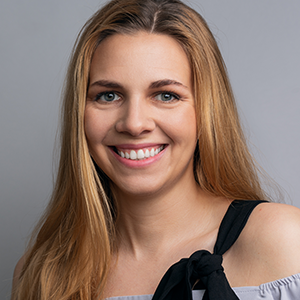 Anna Zemanová
---