Junior Controller
Ready to get busy with agency and campaigns partnerships at ACTUM Digital?
Don't miss the opportunity to join our dynamic team!
Your role
As a Junior Controller, you will be a part of Actum Finance department. You will be responsible for identifying and preventing discrepancies and helping set up control systems within ACTUM Digital. You must be organized, reliable and have great eye for detail.
Your goal is to contribute to keep the accounting and financial processes of the company up to standard and ensure accurate financial reporting and control.
A Junior Controller at ACTUM Digital is a person that:
Help in development of reports for management; Adjust / improve the reporting system (based on PowerBI)
Support most aspects of accounting and finance management (billing, taxes, accounting records, reporting etc.)
Cost controlling of business units
Review the company's accounting information to identify and resolve inaccuracies or imbalances
Communicate directly to other departments such as Accounting, Controlling, IT, Reception, HR, and all business units of ACTUM
Create and manage some journal entries, invoices etc. and support accountants for the monthly or annual closing – have a main overview of invoices related to ACTUM
Communicate with external accountants (in Netherlands and Germany)
Responsible for project setup and maintenance; Assist in the preparation of budgets or forecasts
Assist in the formulation of internal controls and policies to comply with legislation and established best practices
What we are looking for
Perfect written and verbal communication skills in CZ and EN
Solid knowledge of a Czech accounting principles and regulations, and financial processes (budgeting, financial closure, reporting etc.)
Understanding of data analysis and forecasting (analytical mind)
Advanced knowledge of MS Office (especially Excel)
Well-organized with ability to prioritize
Very good communication and interpersonal skills
Team spirit while cooperation with other colleagues
Attention to detail and problem-solving ability
Drive to improve things, highly proactivity
Willingness to learn and grow
Independence, reliability, consistency and customer focused
Nice to have
Bachelor's degree or higher education (economic, finance or relevant field is preferred)
Knowledge of accounting software (e.g. ABRA) or reporting tools (e.g. Power BI)
SQL or VBA knowledge is a plus
Working experience as assistant controller, analyst, accountant or other similar position
What's in it for you
Promoting new ideas and individualism
Cool team full of colleagues always willing to give advice
Flexible working hours Career growth in international environment with everyday use of English
Knowledge workshops
Our bar with refreshments / meals, free fruit, coffee, and tea
Free English lessons with native English speaker
Working with professionals within the group of companies - ACTUM Digital, yachting.com, WMC Grey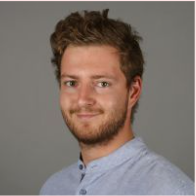 "Working with Actum's Finance Department has been challenging yet very fulfilling. Onboarding was a breeze with professional and friendly colleagues and before too long I was learning a ton of things in financial controlling, reporting, data management, and business workflows."
Martin Semorád, Sales Operations, ACTUM Digital
Any questions? Get in touch with Veronika!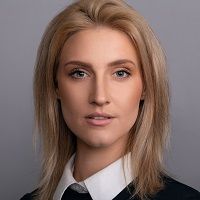 Veronika Krejčová
---