Google Cloud Platform Architect
Ready to get busy with agency and campaigns partnerships at ACTUM Digital?
Don't miss the opportunity to join our dynamic team!
Category
IT Development & Consultancy

As a GCP Architect, you will be a part of Google focused division in Actum called Genesis. Your responsibility will be not only taking part in the pre-sale process as part of the technical consultancy with a specialization in cloud infrastructure and application modernization, but also executing and overseeing the migration process. We believe that architect is a crucial role throughout the whole project since inception. Which is why you will be joined by other architects and cloud engineers of the team.
Being an architect means to often cover vast areas of expertise. We are not looking for a know-it-all. Rather, we are looking for a person that has a proven record of expertise in one or two areas (e.g. Networking, DevOps) and is eager to build on top of that.
A Cloud Architect at ACTUM Digital is a person that:
Provides technical advisory during technical pre-sales and proactively suggests best possible use of technology for given use cases,
Takes responsibility for all necessary stages of migration from on-prem to Google Cloud,
Understands Cloud environment and its added value for customers that are yet to modernize their current workloads,
Executes Assessment & Discovery of customer's current infrastructure and selects the best approach to adopt Cloud technologies,
Helps customers on the journey to adopt Cloud technologies,
Shares knowledge with colleagues and keeps an eye on the latest trends in Cloud Architecture design.
What we're looking for:
Independent Cloud advocate that has experience in designing secure, scalable and highly available architectures on one of the big hyperscalers like GCP, AWS, Azure.

4+ years of experience in using public cloud providers like GCP, AWS or Azure.
Proven record of taking care of basic Cloud infrastructure challenges. More specifically one or more of the following: networking, security, storage or managed services solutions.
Experience with migration technologies and methodologies.
Excellent verbal and written communication skills with the ability to effectively advocate technical solutions to research scientists, engineering teams and business audiences.
Nice to have
Experience with other virtualization and cloud technologies like VMWare, vSphere, OpenStack.

No need to be expert in Google Cloud, we can teach you that.
Knowledge of scripting/command languages like Python, Javascript, bash, etc.
Experience in managing a delivery team.
What's in it for you:
Clients ranging from small start-ups to big enterprises.

Getting professional certification on Google Cloud Platform.
Unlimited access to Google Partner knowledge hub.
Be part of a stable and yet rapidly growing group of companies - ACTUM Digital, yachting.com, WMC Grey.
On-site refreshments / meals, free fruit, coffee, and tea.
Free English lessons with native English speaker.
The career opportunity is here for you. Welcome to a culture where the pace is fast and change never stops. At ACTUM Digital, you get to create the career you want – and have fun doing it.
Any questions? Get in touch with Kája!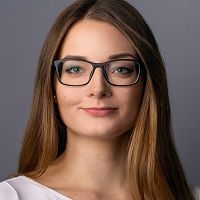 Karolína Málková
---