Business Development Manager
ACTUM Digital empowers organizations to outperform the competition with their digital platforms.
---
Our clients are some of the most demanding enterprises with some of the most challenging business problems. We partner with our clients to identify their business needs and address them with advanced technology solutions.
---

As a Business Development Manager, you will be responsible to build a network of clients of varying character and size with a wide array of needs. You will be in frequent contact with clients to identify business needs and promote proper solutions based on SAP CX Stack to address them. You will also be in frequent contact with our key technology partners, to co-sell and co-market joint solutions.

If you find client solution selling and business development of cloud-first enterprise solutions to be of your interest, and you see yourself in this role, then know that a Business Development Manager at ACTUM Digital has to have as a basis:

Strong ability to identify and open new opportunities, mature them and convert them into running projects


Independence in discovering the client's business goals

Strong ability to penetrate the client's structures


Perfect communication skills in CZ and EN


Perfect presentation skills in CZ and EN


Team spirit while cooperating with other team members


Very good overview of trends in the world of Digital experience solutions as well as general trends in business and e-commerce


Strong drive in self-improvement, learning, and application of unorthodox approaches


Precision, reliability, and consistency


Willingness to travel


Proven track record of successful closings
What we can offer you:
Agile development and new technologies


Promoting new ideas and individualism


Cool team full of colleagues always willing to give advice


Interesting projects for prestigious clients


Certifications of your choice within a tailored personal development plan


International environment with everyday use of English



We are Omega, a division of ACTUM Digital
We are a quickly growing and very ambitious division within Actum Digital. We strive to deliver the best e-commerce experience possible for our customers. Our primary technology focus is SAP Commerce. We are looking to grow our competence and know-how to become the #1 implementor locally and a recognized partner on a European level.

We stay humble and work hard towards our goal. We never give up and always remember that we are a team.
Any questions? Get in touch with Anička!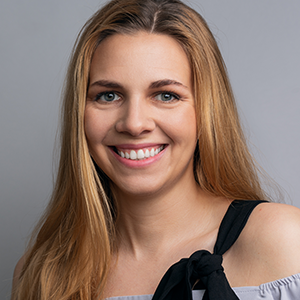 Anna Zemanová
---